Master Abrasives has released a corporate video which explains who they are and features employees from its different departments.
The new three minute video filmed before the outbreak of COVID-19 pandemic provides insight on what's important to the organisation – providing a safe and friendly work environment, giving good customer service and offering specific technical applications support. It also shows how the company encourages training for staff including apprenticeships, all with the ultimate objective of providing optimum solutions according to customer needs.
Noora Kauppi, Marketing Manager, explains: "We recognise that social media and video marketing is vital to our communication strategy to promote our products and help educate and inform our customers. Following the recent launch of a new website and striving to keep our social media updates regular, videos fit in perfectly with the modernised brand for Master Abrasives."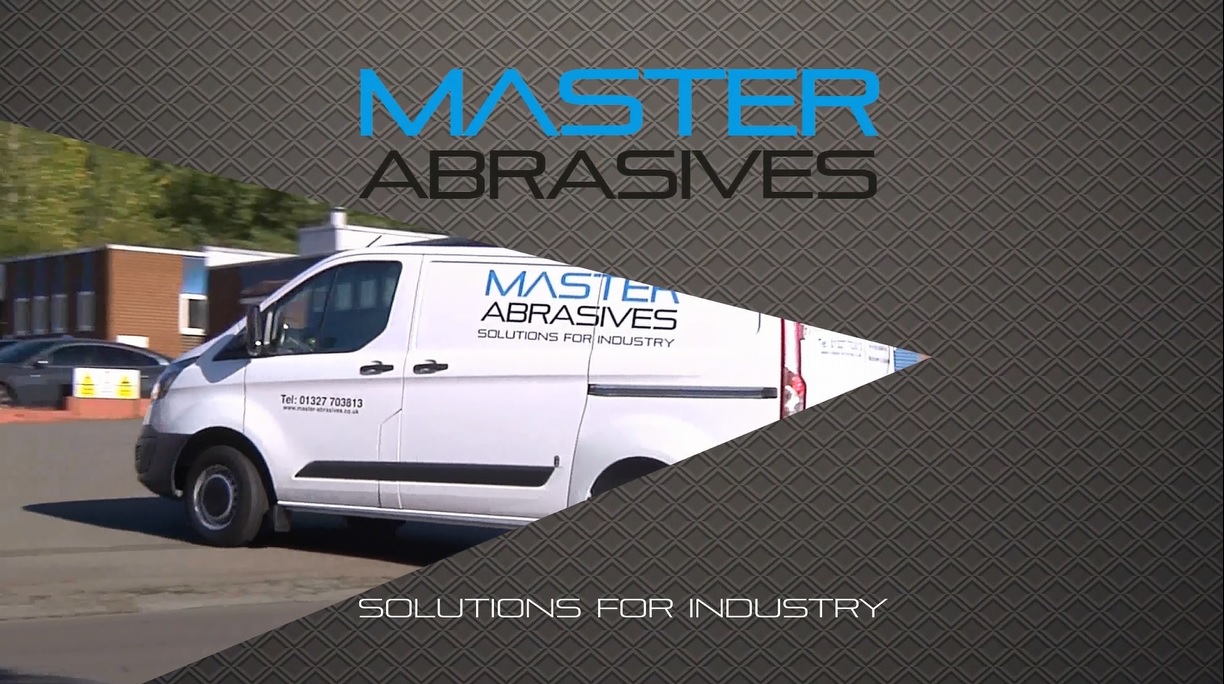 To open the video, viewers see Master Abrasives premises as Managing Director Paul Batson talks about the company and its philosophy. The customer service team is shown working hard at "listening to [their] customers and making sure that they are getting the best solution". Paul emphasizes their aim is to provide complete solutions for customers, "whether they've got a problem and they come to us or if it's an existing application that we look at to try and improve to give them cost savings."
Other facilities in the video include the demonstration room where members of the applications engineering team are shown utilising the measuring equipment as they analyse a precision dressing disc. Then, alongside footage of abrasives, tool services and their machinery in action, Paul describes how the product offering is divided into three main categories: abrasive consumables, new tools and tool servicing and machinery and equipment.
Andy Wright, Sales and Business Development Manager explains how a wide product portfolio allows the company to appeal to a "diverse customer base with a wide range of applications… from deburring or finishing turbine blades to precision grinding of gears or automotive products, all the way through to superfinishing of components for the bearing and medical industry."
In the video, viewers will see Customer Service Manager Andrew Davidson (AJ) working with his team as he describes the strong relationships Master Abrasives has developed with its customers. AJ relates how many companies have been customers "for years and even decades". These customers know that the team has the "knowledge and the experience to offer the professional service they require."
Noora Kauppi, Marketing Manager shows some of the reviews Master Abrasives has received on social media as she describes the various platforms used as a way to "listen and engage with customers", something they strive for as a marketing-orientated company.
The technical engineering team is described by Ian Meredith, Applications Engineering Manager. Ian explains that within his team, the company has "four people on the road with a combined experience of over 100 years", something invaluable to customers requiring technical advice for challenging applications.
Finance Director, Jamie Ward enlightens viewers about some of the changes Master Abrasives has experienced since becoming an independent company in 2012, including "a really exciting period of growth" which is "demonstrated by continued investment, not just in the company in the UK, but around the world."
The video also shows the areas that Master Abrasives is operating in on a world map, covering their subsidiary companies and appointed distributors. This is tied in with footage of the company's own brand of abrasive products, the Master range, which "offers customers quality products at affordable prices."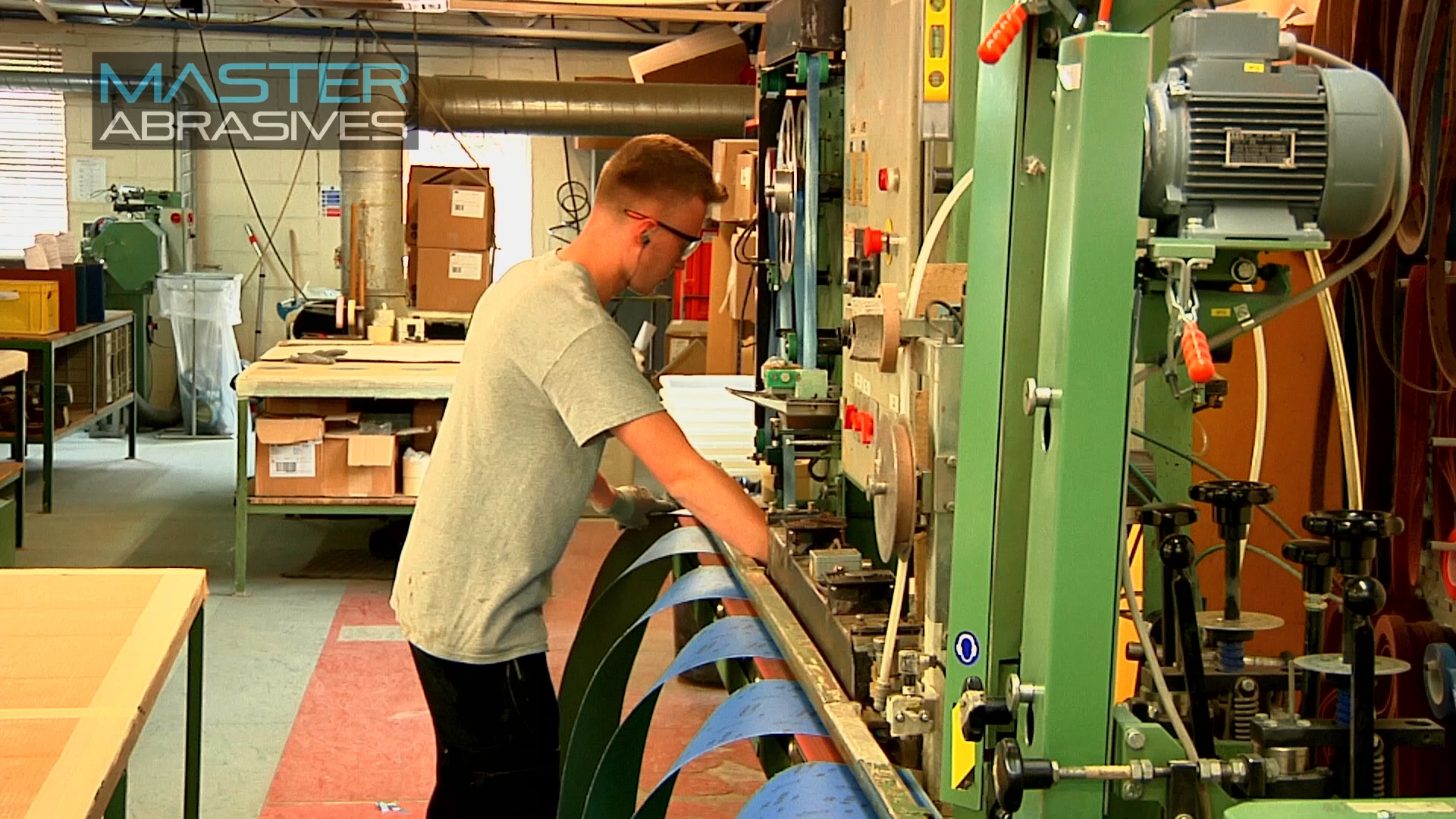 Viewers will also get a glimpse of Master Abrasives apprentices as Carl Lewington, Operations Manager explains their roles. Lee is working in the tool services department to "learn how to repair tools and electrical elements", whilst manufacturing apprentice James has learnt "all the aspects of manufacturing", including the coated belts facility which he shows in action.
Concluding the video, Paul Batson, Managing Director describes the "family feel" work environment that Master Abrasives has encouraged despite its growth. "Being MD", Paul recognises that it's the testimony of the employees that gives proof of the positive company culture. At this point in the video, staff talk about how they feel about being part of the team. Comments on their favourite thing about working at the company include the "teamwork throughout the company", how "it feels like a family-run business" and a "good team ethic… from the top down".
In the final scenes, the audience can find out how long some of Master Abrasives employees have been working with the company. This varies from two and a half weeks to 34 years for the staff featured at this point in the video, demonstrating the variety of skills and experience the team has.
Take a look at Master Abrasives new video on their YouTube channel or their new website "About" page. Follow Master Abrasives across their social media channels to keep up to date on new videos and company developments and look out for the "outtakes" from the corporate video.
YouTube: https://youtu.be/qkLC_uWWOW4