On 9th September 2019, Master Abrasives officially opened its Polish sister company, Master Abrasives Polska Sp. z o.o. at its office in Katowice, offering its solutions for industry to manufacturers in Poland.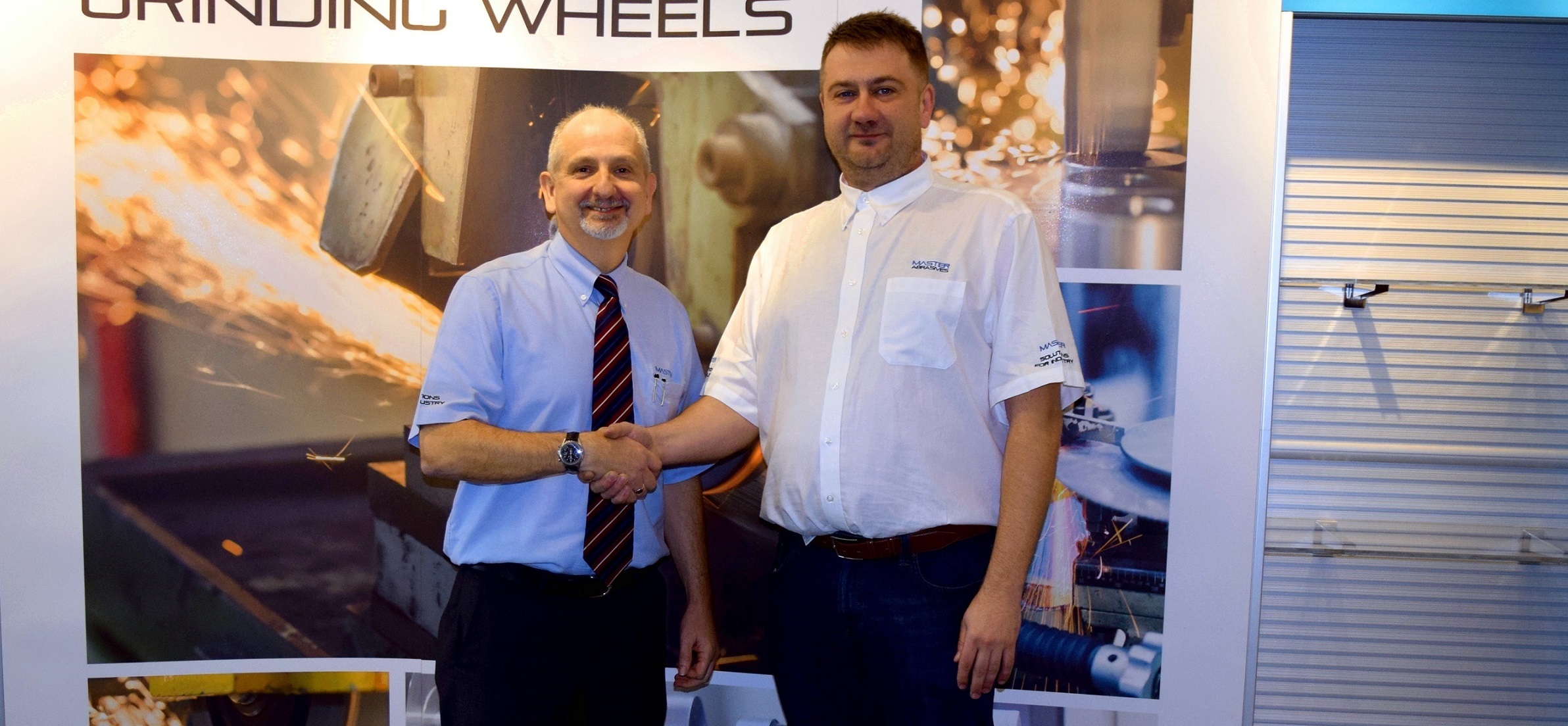 Located on Walentego Rozdzienskiego Avenue 188C in Katowice, the new Master Abrasives Polska office is ideally located near to the S86 expressway, A4 and A1 motorways and DTS. The company has built a presence in Poland since appointing its representative for the Master brand over two years ago. Slawomir Klisiewicz will be a vital asset in leading the new company in Poland, having many years of experience in the abrasives industry. He is responsible for the organisation of sales, logistics, and cooperating with new customers in Poland.
Commenting on the new office in Poland Paul Batson, Managing Director said: "We have successfully worked with Slawomir over the past two years to offer the Master brand to customers in Poland and now is the ideal time to reinforce our presence by the opening of Master Abrasives Polska. We will be working closely with the Aviation Valley in Poland, famous for its aerospace industry centres and we'll be targeting aerospace and automotive companies who can benefit from our technical applications experience."
Slawomir Klisiewicz, National Sales Manager at Master Abrasives Polska, said "The opening of our new office is an important step in the dynamic development of the company so that we can offer our local customers in Poland better service and support. We will continue to work with customers direct to help them improve productivity and quality through our Master brand offering with an open mind to cooperating with distributors. Our focus is on finding the best solution for the client; that's on both a product and service level."
Master Abrasives Polska can be contacted by telephone (+ 48 33-474-13-94) between 8.30am and 5pm Monday-Friday for further information on the range of services and products that are offered.